China Cultural Centre in Malta Donates Cultural Gifts to Science China Corner of St Margaret College Secondary School Verdala in Cospicua
October 8, 2022 - Saturday
On Thursday, 6th October 2022, the new Director of the China Cultural Centre in Malta, Mme. Yuan Yuan, presented a beautiful selection of cultural and educational materials from China's Ministry of Culture and Tourism to the Science China Corner of St Margaret College Secondary School Verdala in Cospicua. This donation formed part of the celebrations of a historical event in which the Ambassador of China to Malta, H.E. Yu Dunhai, presented a reply letter to the school from Chinese President Mr Xi Jinping.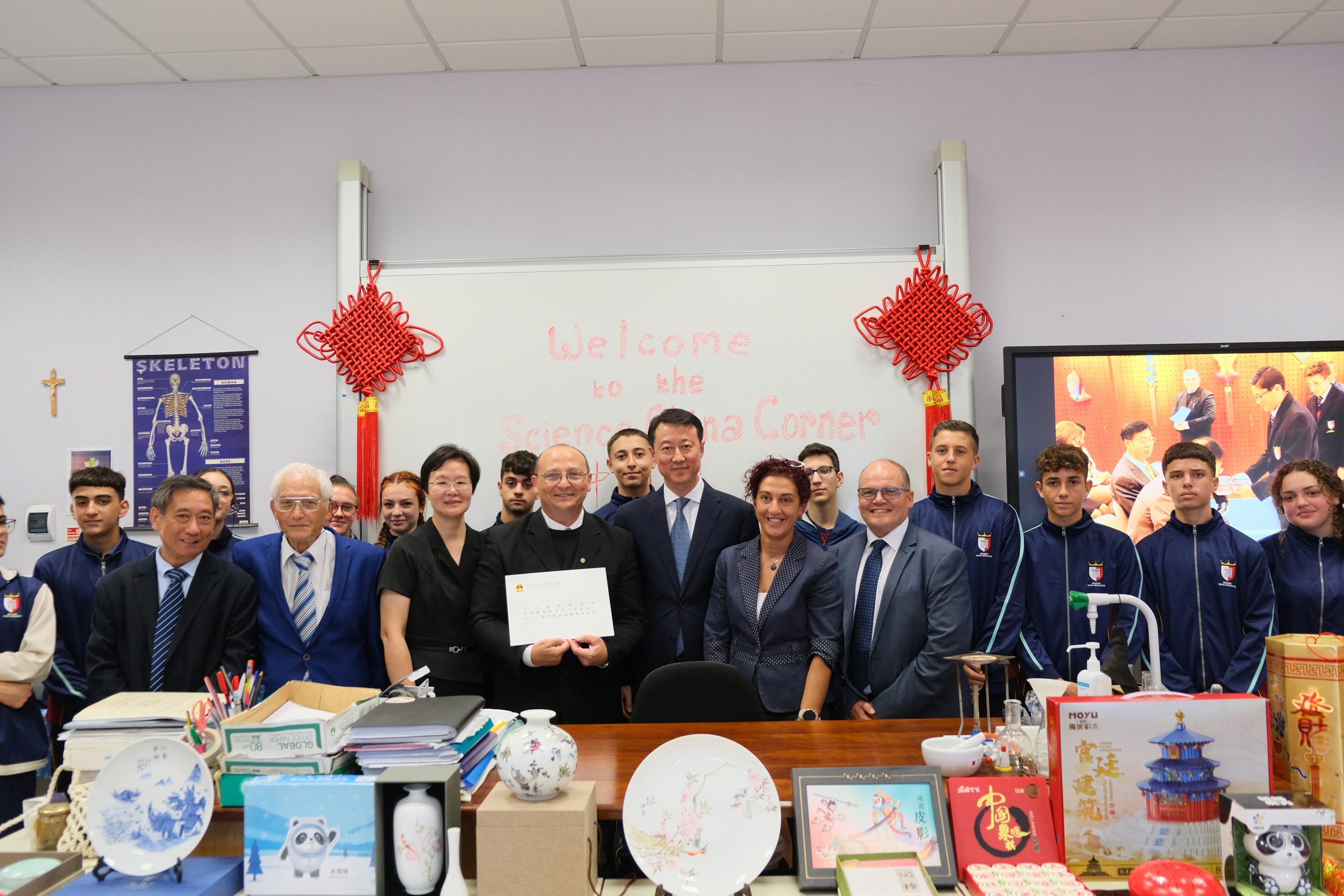 For the last 12 years, the China Cultural Centre in Malta has been collaborating with Mr Martin Azzopardi, a senior science teacher in this school and founder of the Science China Corner. The idea to set up this educational endeavour came to him after his first visit to China in 2010. His main aim is to enhance the multicultural aspect in his students and to encourage them to develop more interest in research and reading, particularly about China.
As this year marks the 50th anniversary of the Malta-China friendship relations, Mr Azzopardi wrote a letter to President Xi Jinping in which he informed him about the work which was done throughout the years at the Science China Corner. He sent the letter through the Chinese Embassy in Malta, but he never expected a reply.
"I feel highly grateful and honoured as I cannot believe that the Chinese President found the time to read my letter and kindly reply to it personally. This proves the kindness and humility of the Chinese people. In the response letter of appreciation, President Xi Jinping hopes that more Maltese teachers, students and young people will actively participate in the people-to-people and cultural exchanges between China and Malta," said Mr Azzopardi.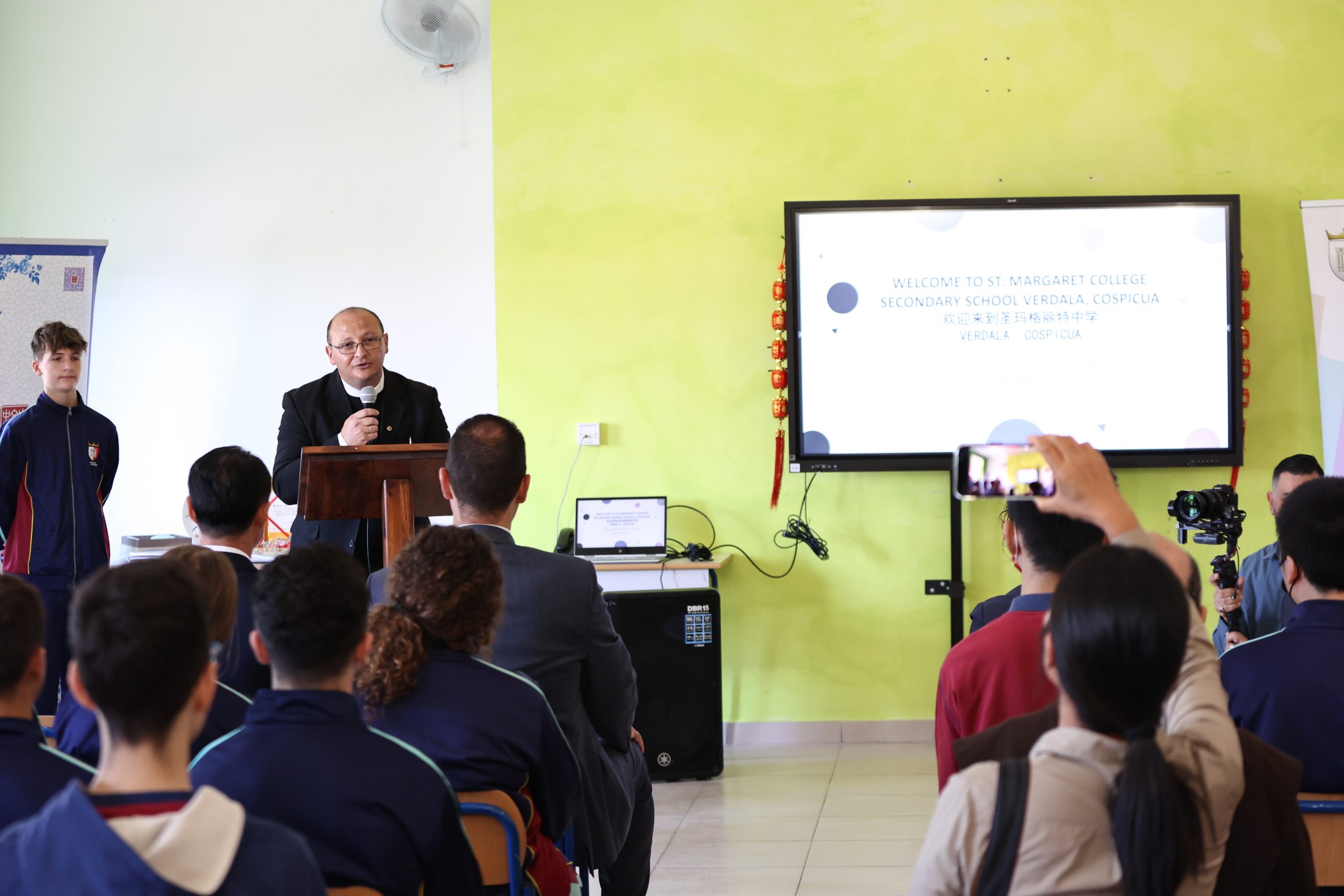 Aimee Bugeja, a student who attends the Science China Corner expressed her big sense of gratitude and excitement for the Chinese President's appreciation of her school. She also conveyed the fascination she now has for the Chinese Culture. She explained that, "Having a Science China Corner in our school is an opportunity for us students to open up to another culture and helps us understand the beauty of China. The Science China Corner in our school is also an opportunity for us students to learn to build bridges and not walls between different countries and cultures."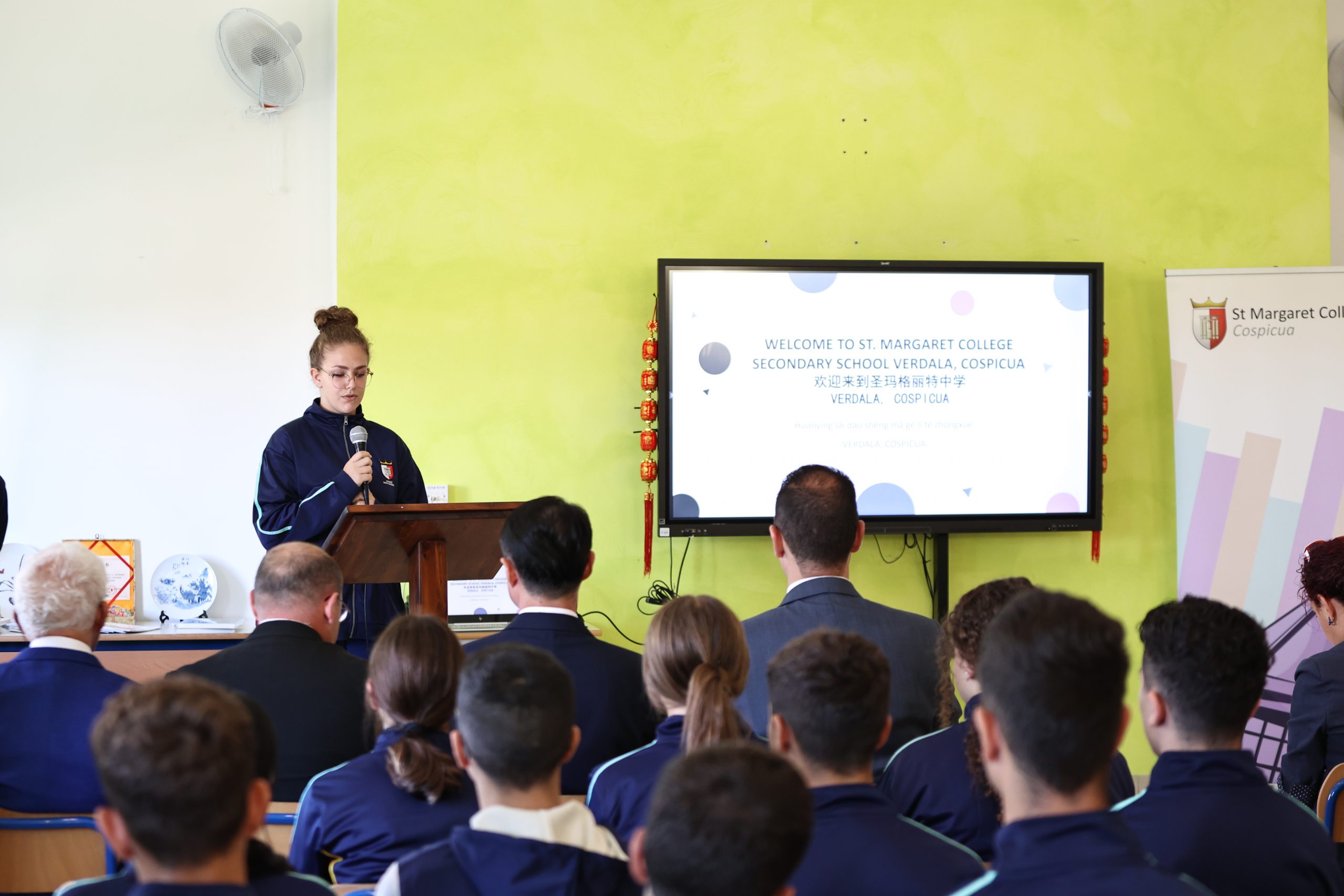 While presenting the gifts to the school Mme. Yuan said, "China and Malta are geographically far apart. We are also unique in culture and history. But the distance and differences do not separate us. The China Cultural Centre in Malta looks forward to continuing the cooperation with the Science China Corner and with people from all walks of life, to further strengthen the mutual understanding and friendship between our two peoples."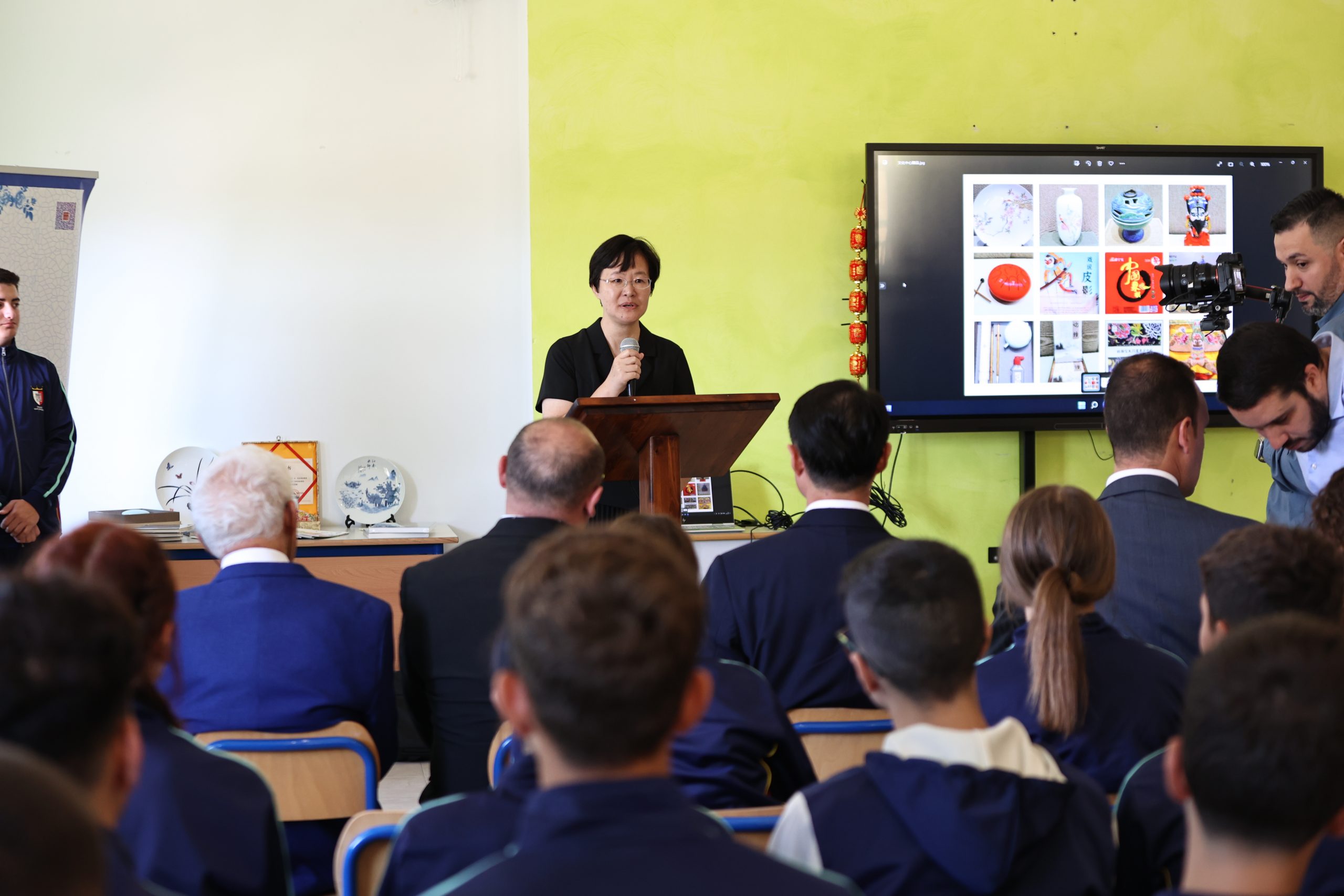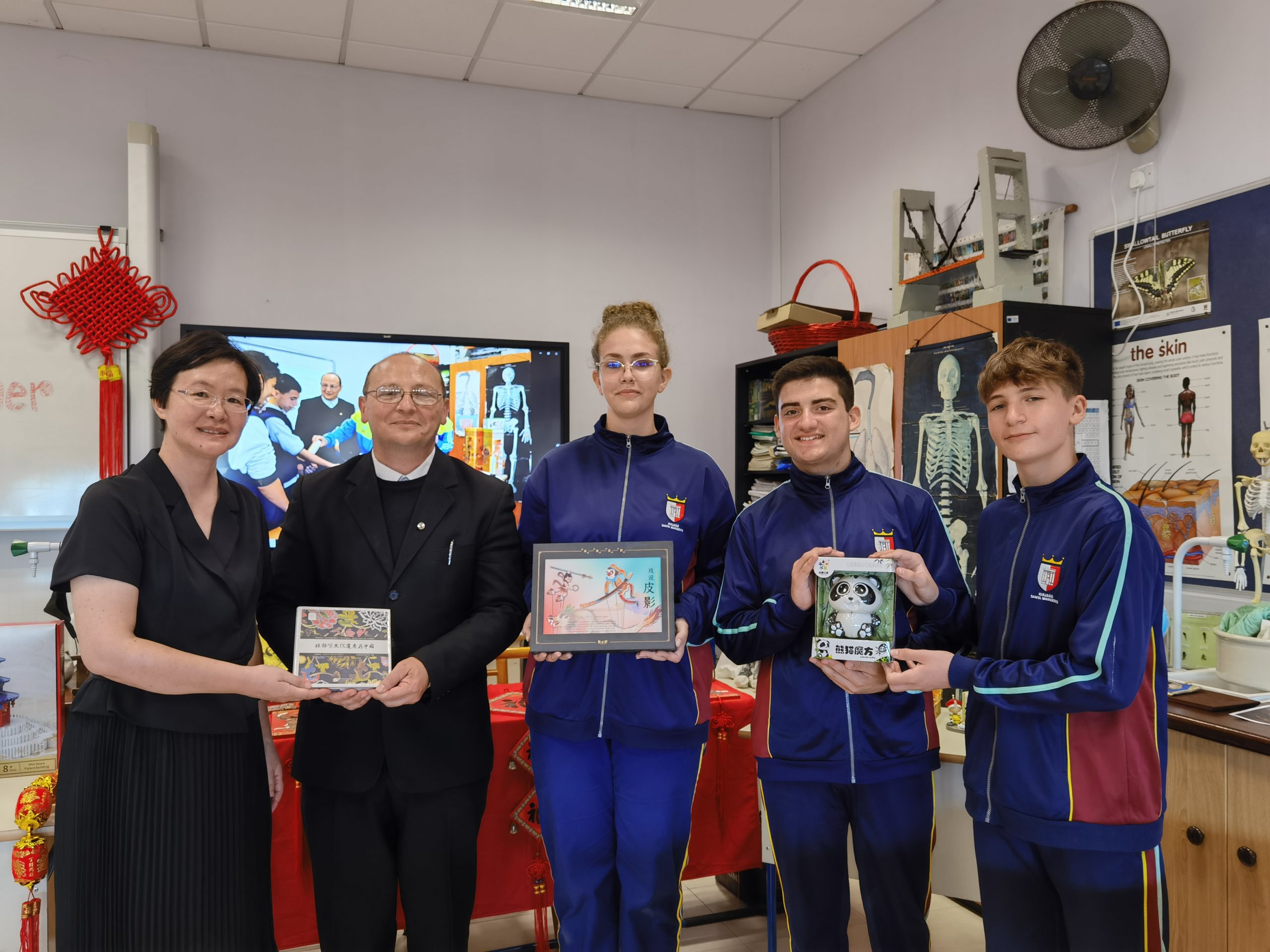 His Excellency, Ambassador of China for Malta, Mr Yu Dunhai, complimented Mr Azzopardi and his students, "In his reply letter, President Xi Jinping mentions that he has always been very supportive of people-to-people exchanges between our two countries. This is a vivid example of how close is our people-to-people ties."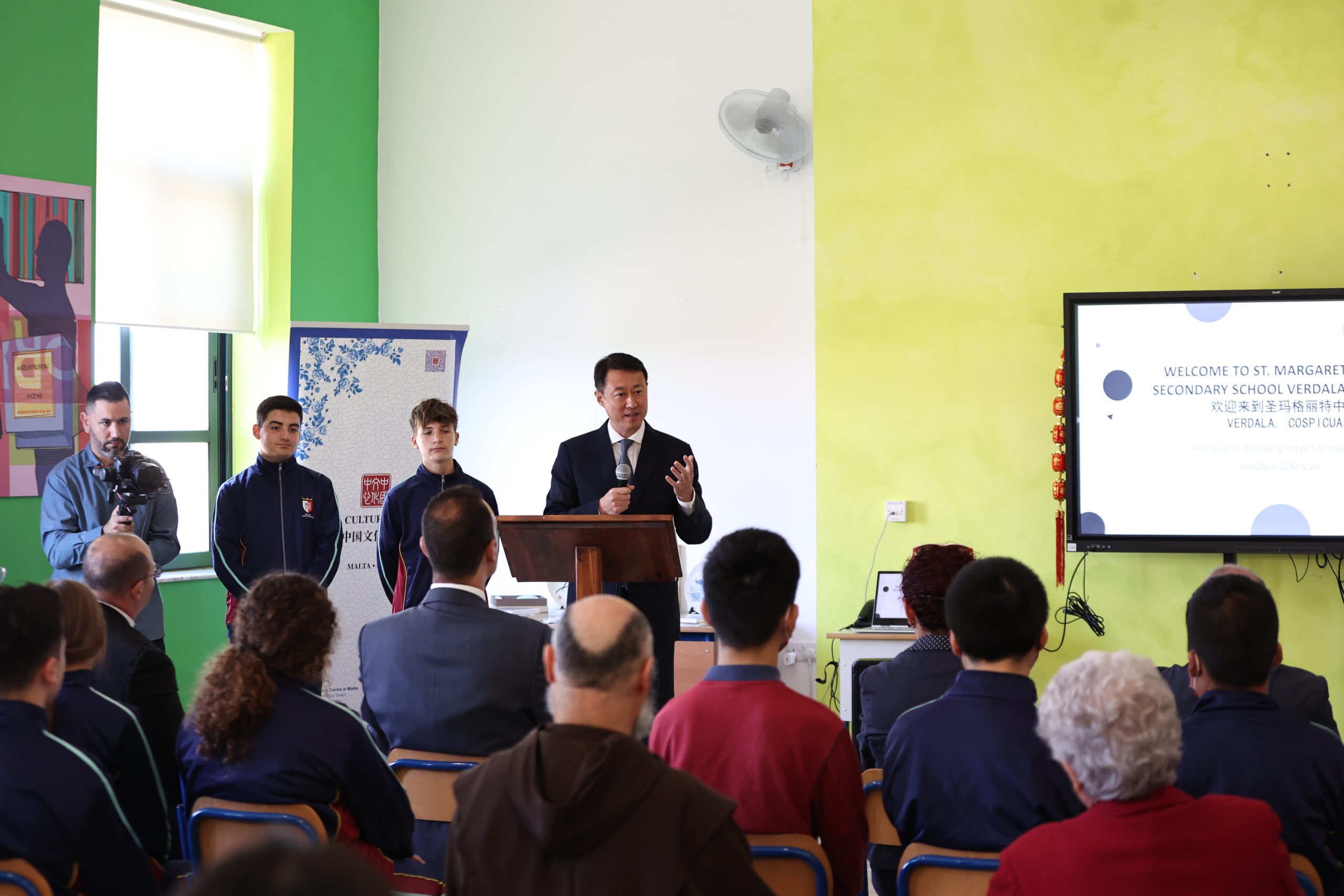 Hon. Clifton Grima, Minister for Education, Sport, Youth, Research and Innovation, thanked the students for their sterling work. He said that this reply letter from the Chinese President is a sign that we are living in a global village and that through education we can achieve a lot. He advised the students, "Be proud of what you have achieved and may this occasion fill your heart with ambition to achieve more. The fact that in this school there has been this historic event means a lot."