PRESS RELEASE: The POINT of Chinese New Year Celebrations
January 30, 2023 - Monday
28th January 2023
PRESS RELEASE: The POINT of Chinese New Year Celebrations
Today, the public had the opportunity to experience the Chinese New Year celebrations in the biggest shopping mall in Malta through a variety of festive activities co-organized by The Point Shopping Mall in Sliema and China Cultural Centre in Malta for the first time.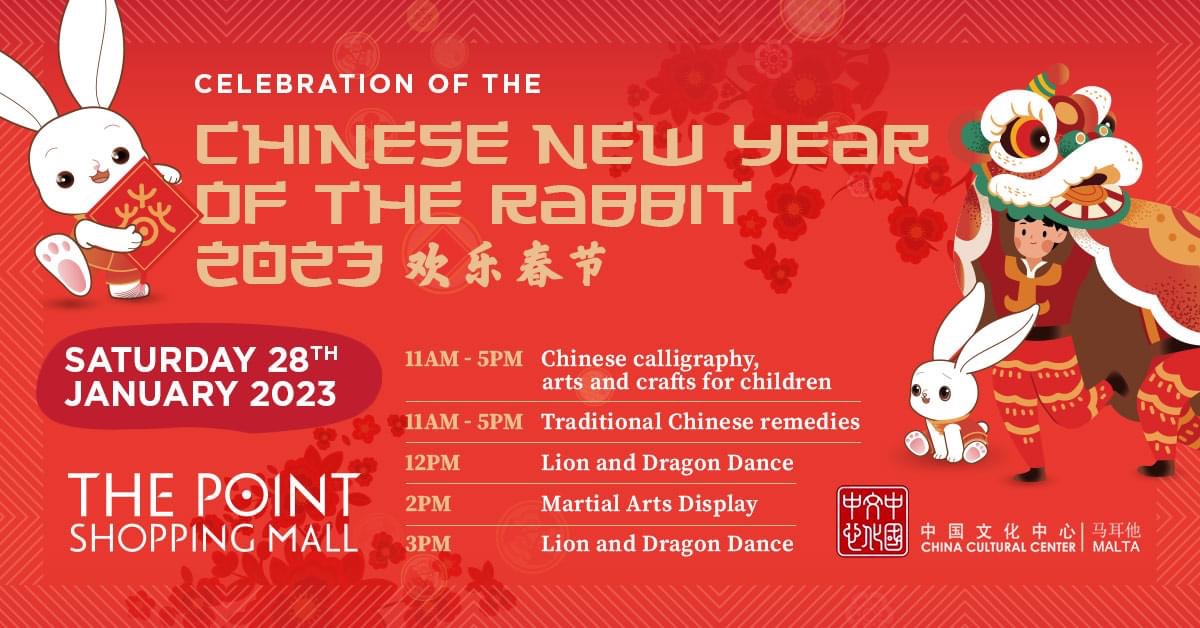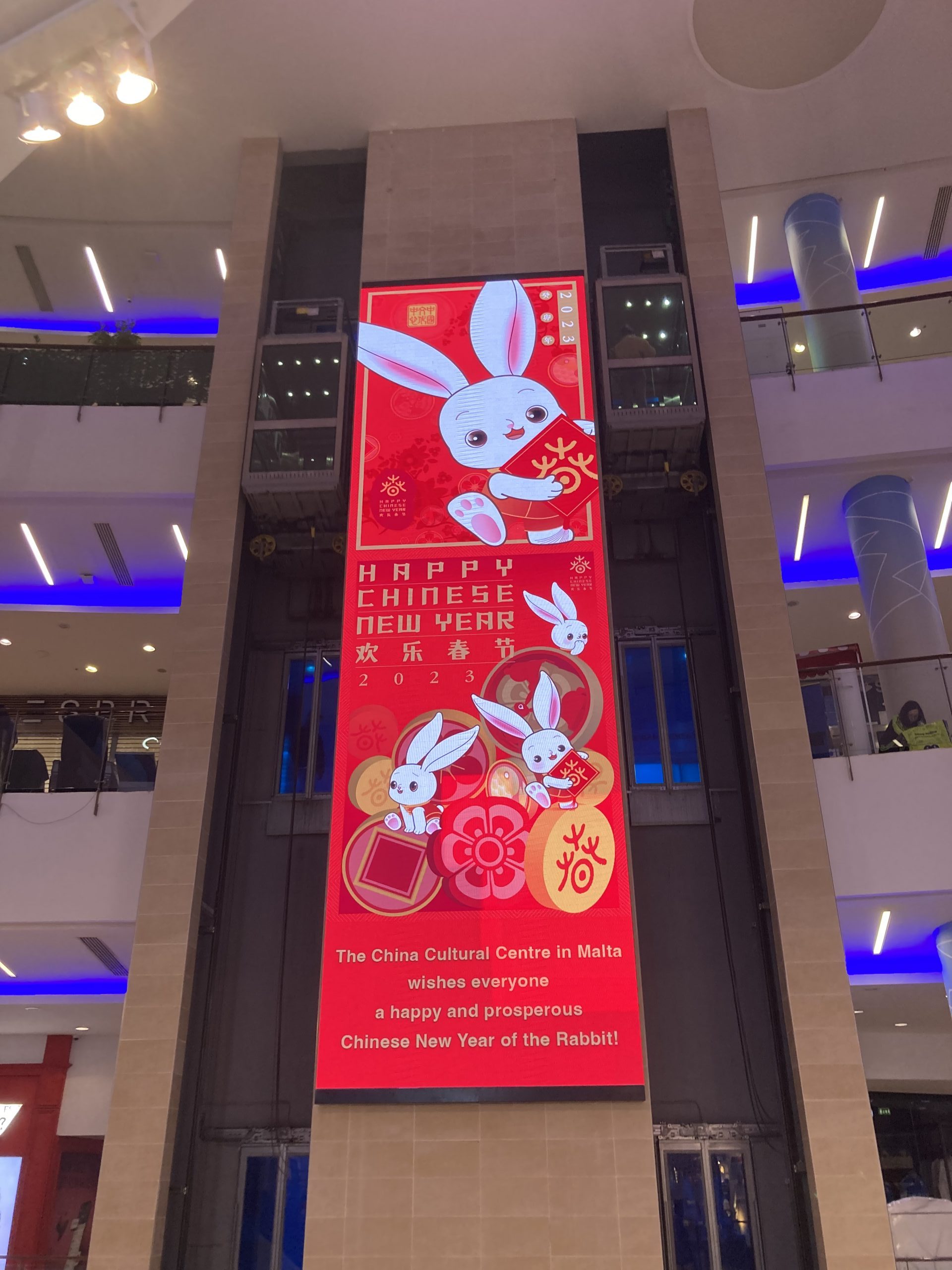 Among the various activities, the public was able to learn how to make Chinese lanterns, try their hand at Chinese painting and calligraphy, savour traditional Chinese food and drinks, and get to know more about traditional Chinese remedies. Those who attended also watched the joyful lion and dragon dance and a martial arts display.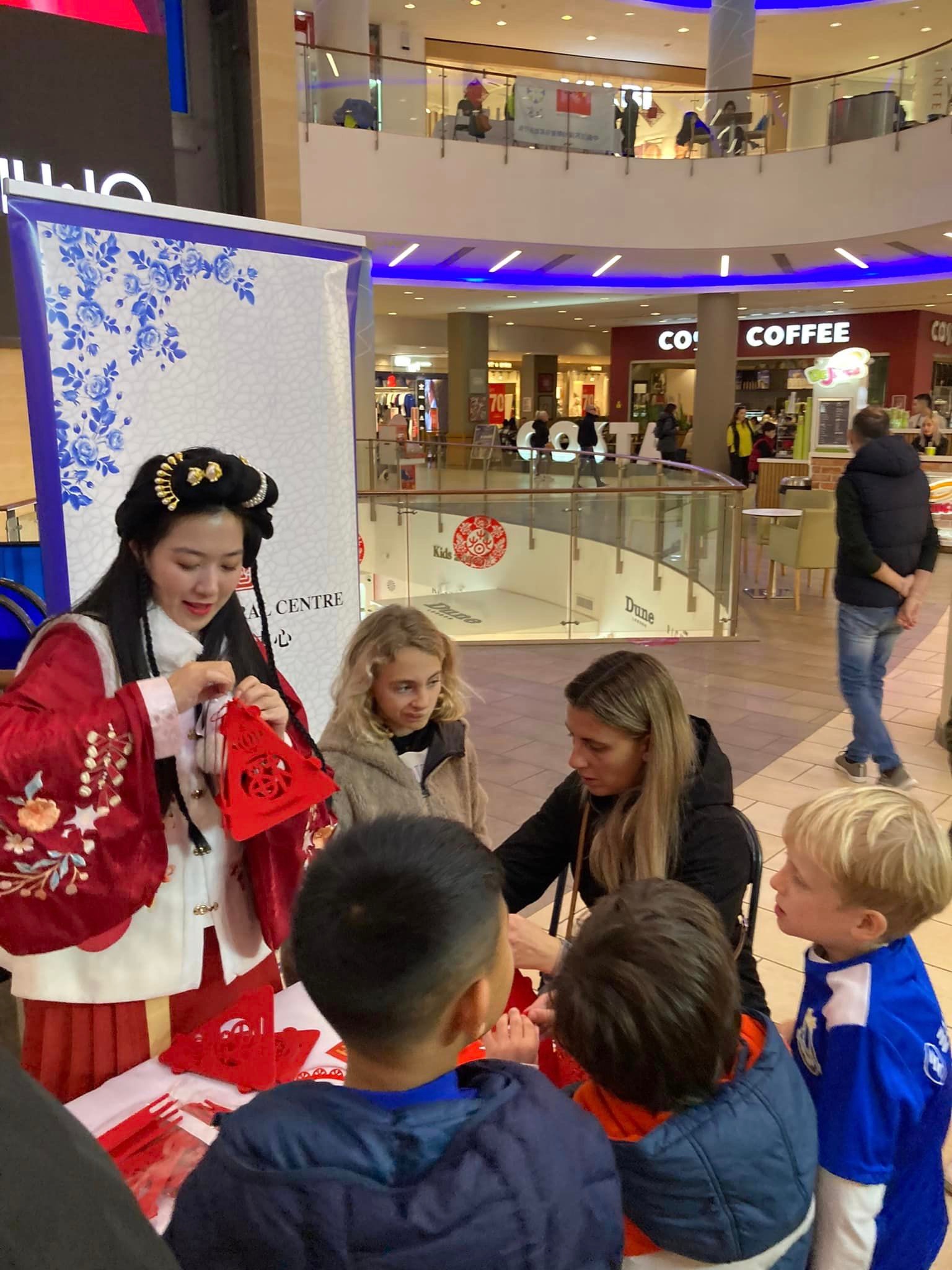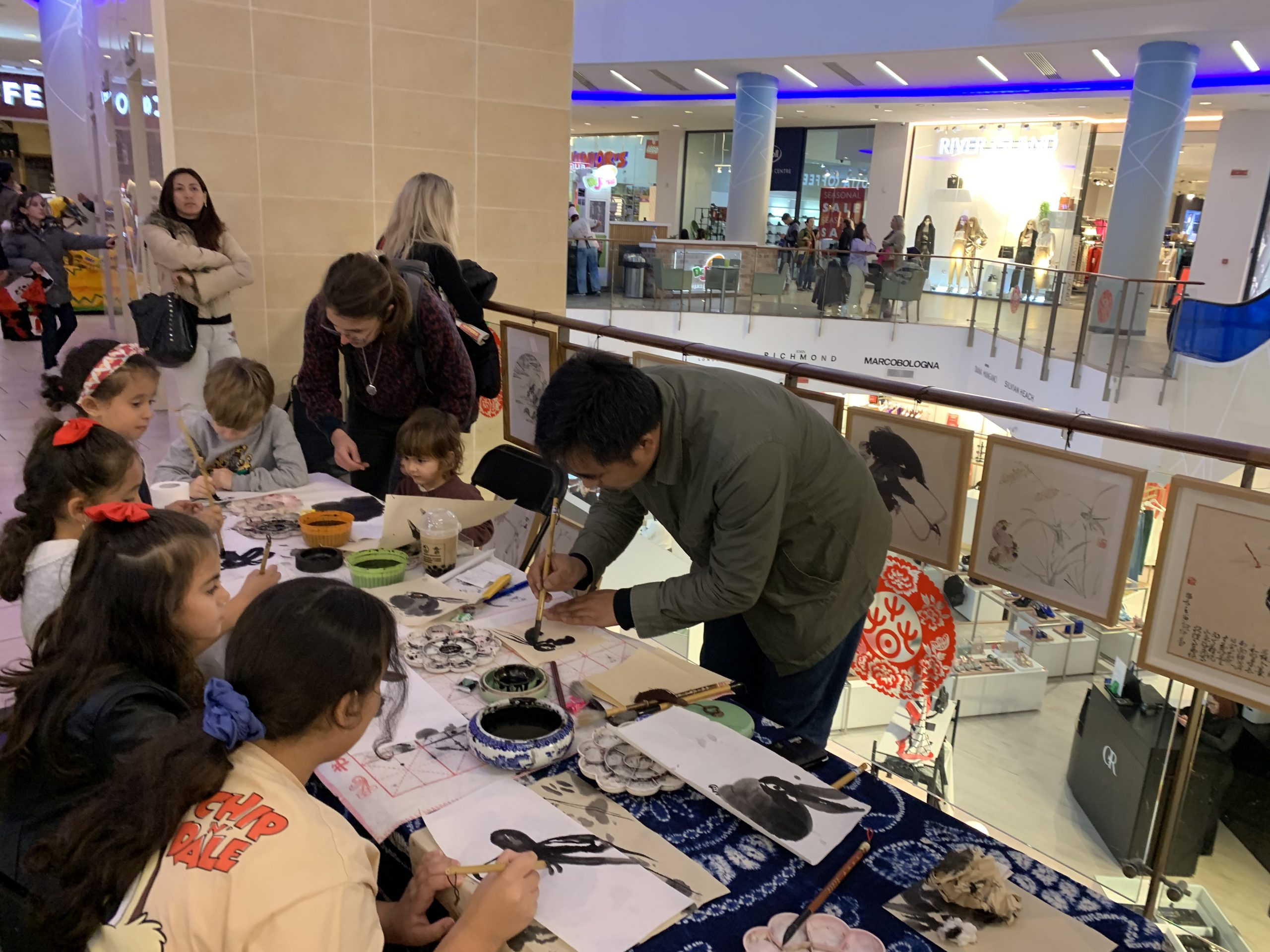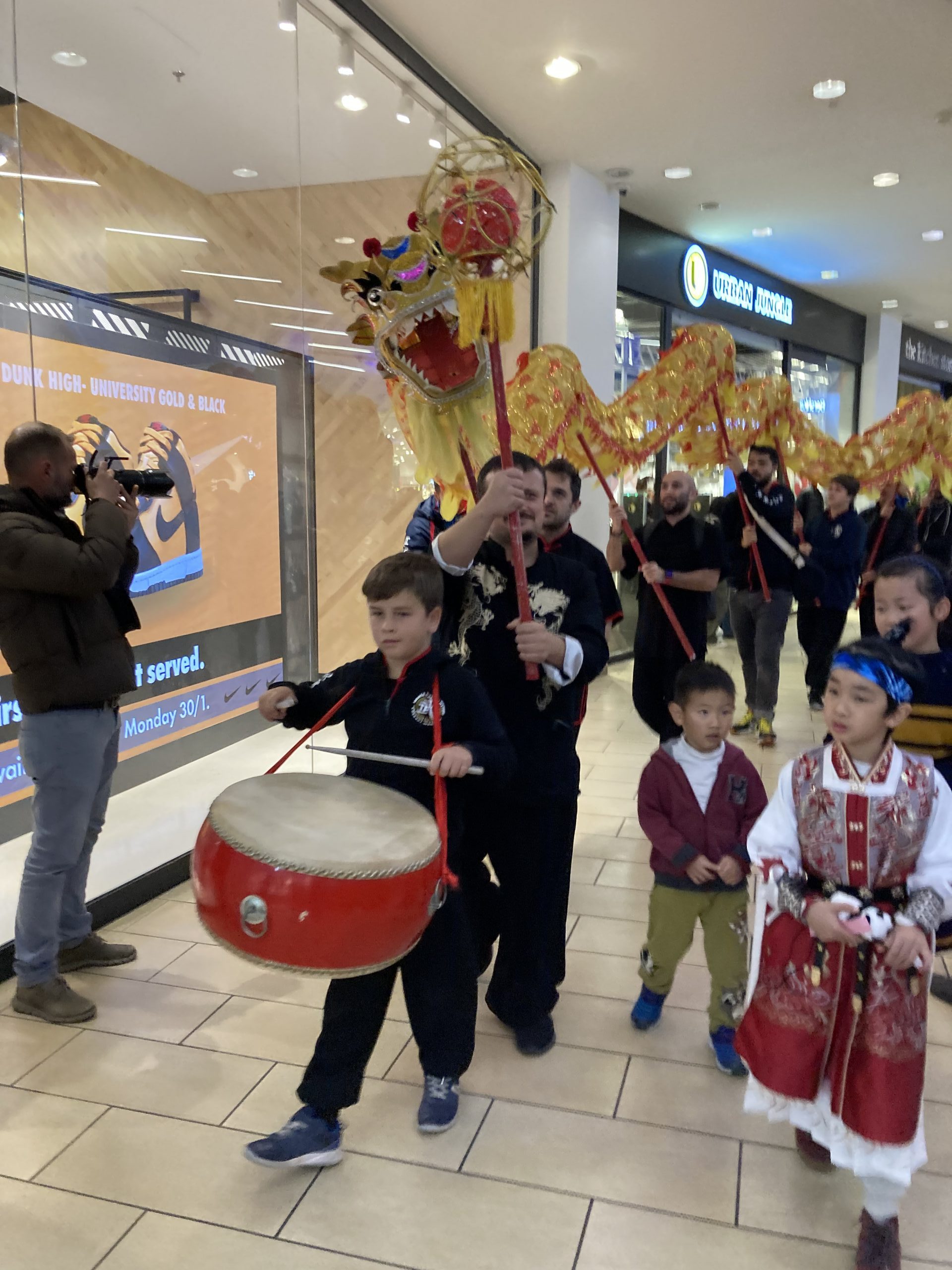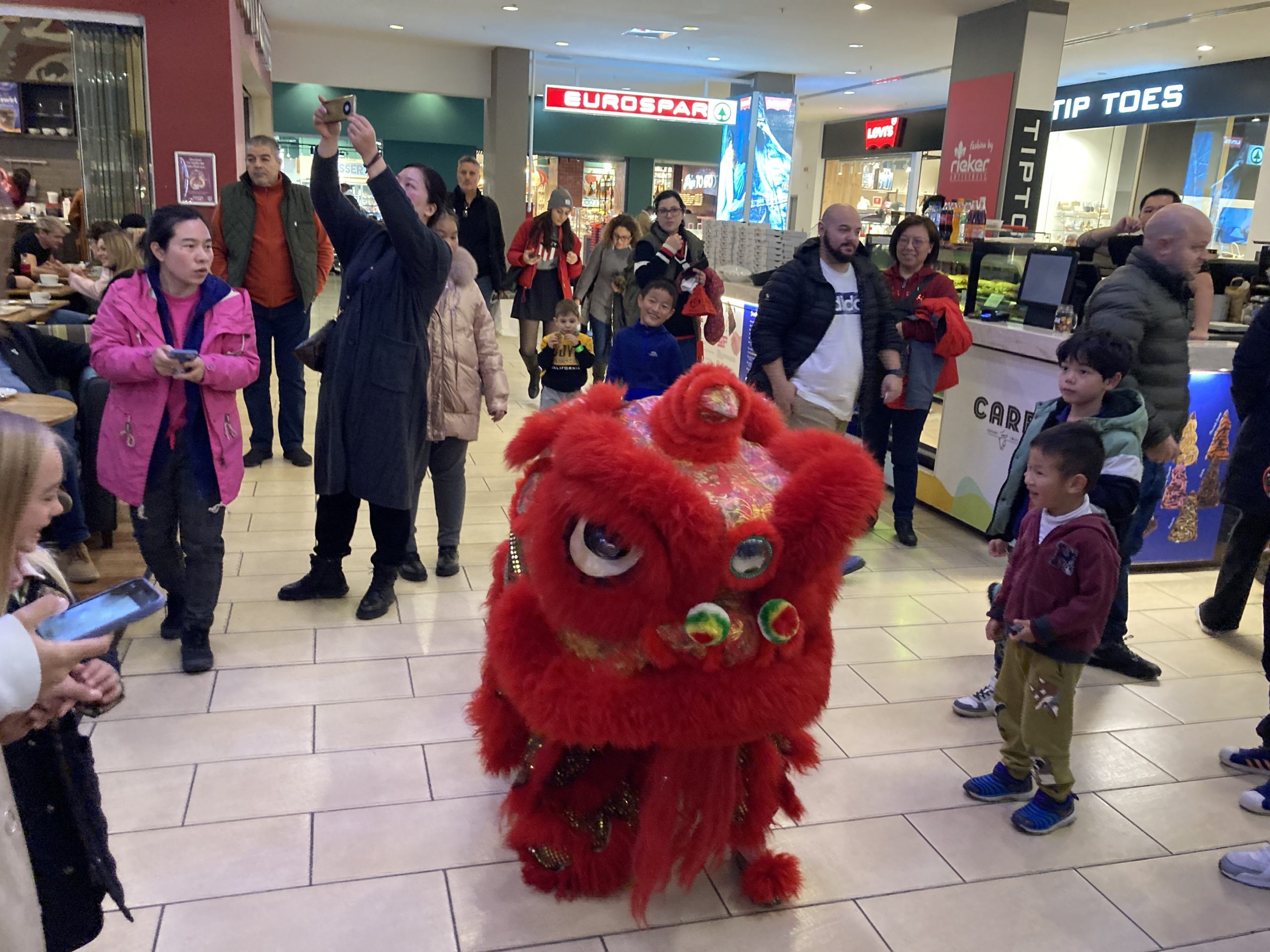 Adults and children tried their luck at the stall of the China Cultural Centre in Malta and an instant-free lottery to win the Rabbit Mascot or the panda soft toys, plenty of other Chinese souvenirs and a free one-year membership. The China Cultural Centre in Malta also sent out best Chinese New Year wishes to everyone through the gigantic digital screen in the Point Shopping Mall.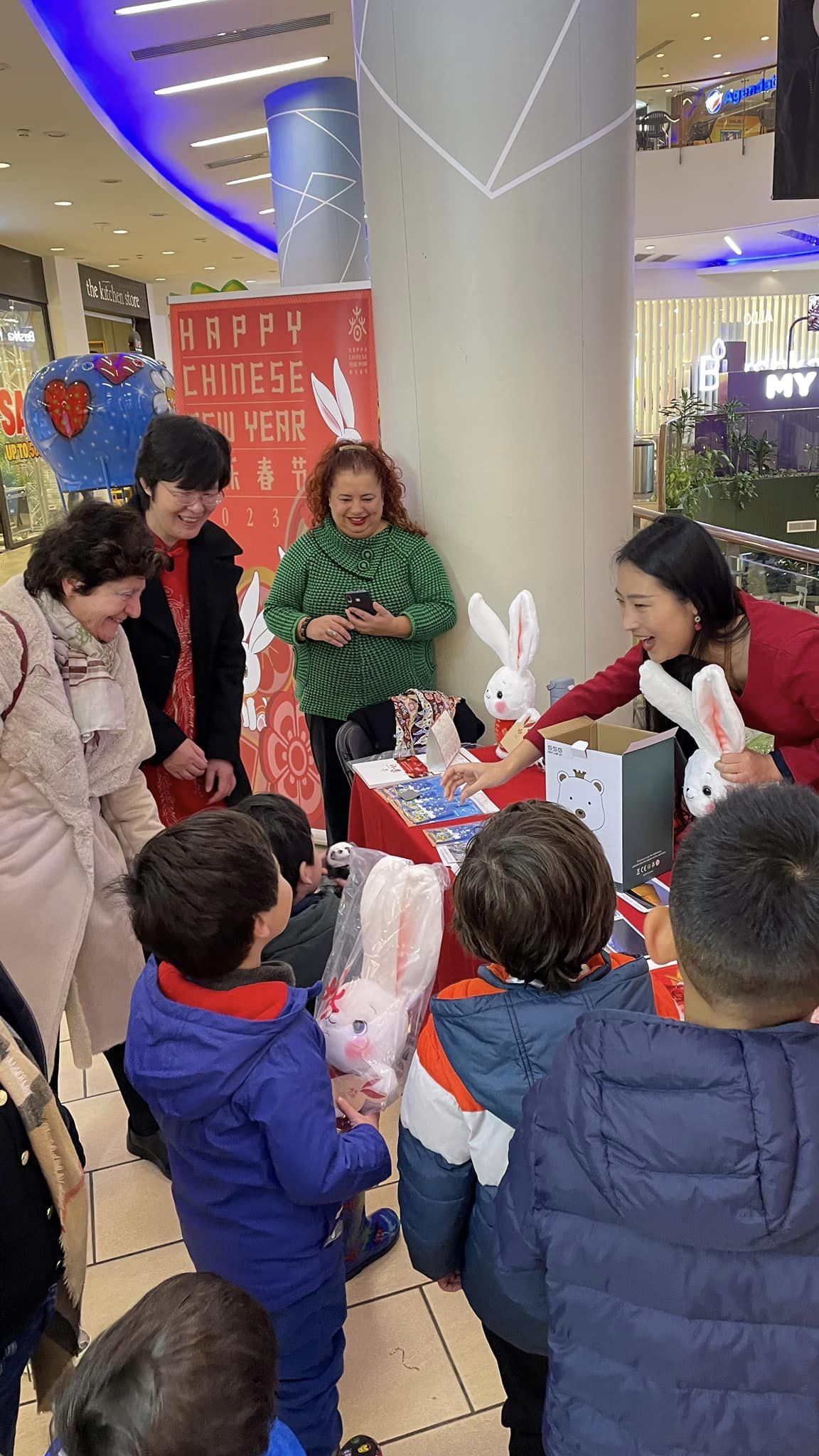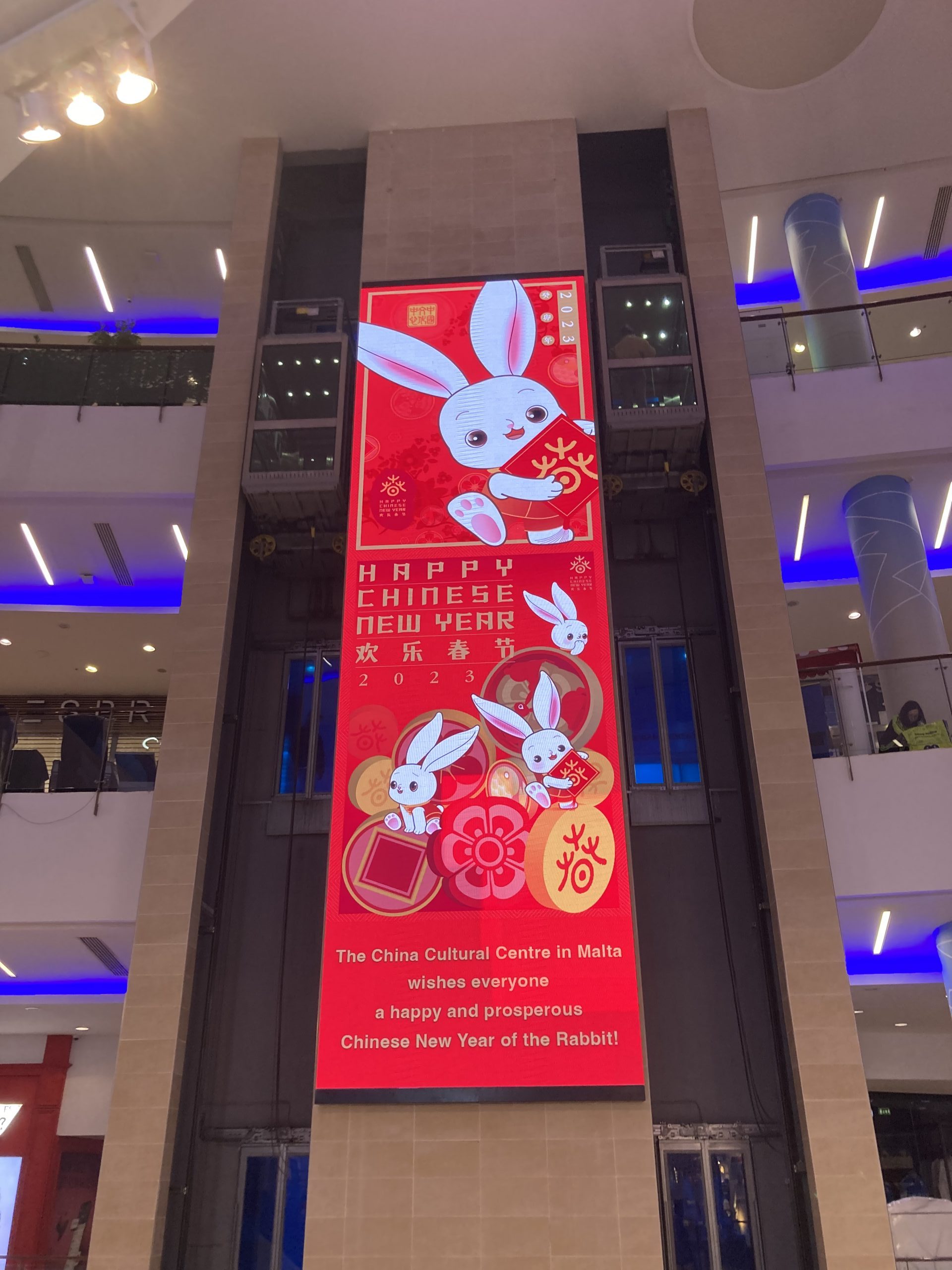 These activities were held in collaboration with the Mediterranean Centre for Traditional Chinese Medicine, the Confucius Institute at the University of Malta, the Chinese Community Association of Malta and the Malta School of Wushu – Kung Fu Tai Chi Qigong.
According to the lunar calendar, the Chinese New Year celebrations of 2023 will end on 5th February, the 15th day of the 1st lunar month, known as Lantern Festival.