Chinese New Year Concert Brings the Celebrations to a Joyful Close
February 6, 2023 - Monday
On Sunday, February 5, the China Cultural Centre in Malta in collaboration with the Malta Philharmonic Orchestra, presented the Happy Chinese New Year Concert at Spazju Kreattiv. This event of sensational classical and Chinese music that took place on the 15th day of the first month of the Chinese lunar calendar, also known as the Lantern Festival, brought the celebrations of the Chinese New Year, also called Spring Festival, to a joyful close.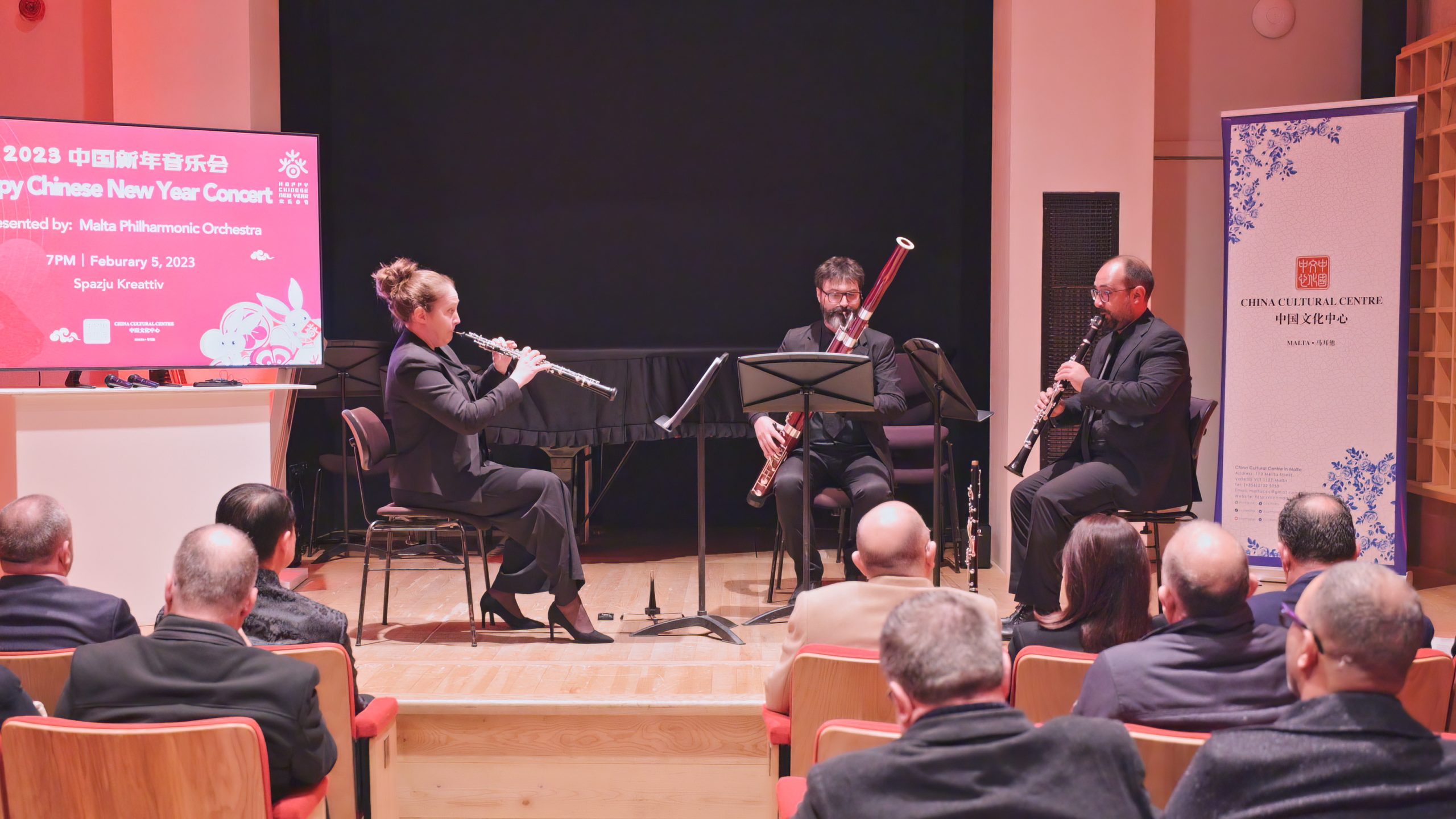 Addressing the audience, H.E. Mr. Yu Dunhai, Chinese Ambassador to Malta, said that the Spring Festival dates back many thousands of years and it is the most important festival in China. Celebrating unity, stability and peace, this festival brings out fundamental similarities that have always between cherished by Chinese and Maltese people alike. He was glad to see that the Happy Chinese New Year programme was held in full swing in Malta and was warmly welcomed by the local people. By now, the Spring Festival that originated in China has become a cultural phenomenon across the globe.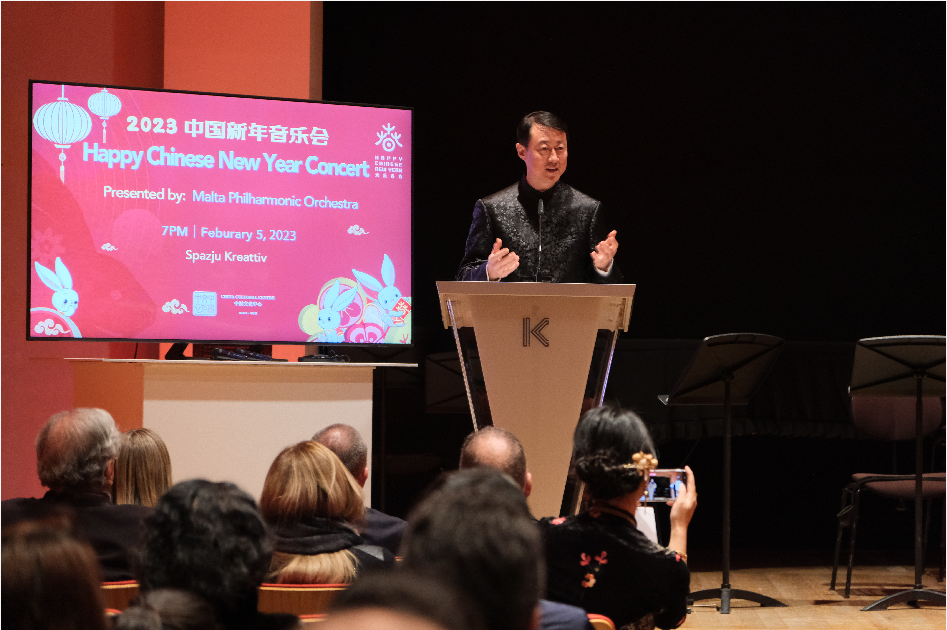 While auguring a happy Chinese New Year, Owen Bonnici, Minister for the National Heritage, the Arts and Local Government, said that the celebration of a new year is a very joyous event that brings happiness, a feeling of adventure and a sense of fraternity. Notwithstanding that Malta and China are so geographically distant, the two peoples have succeeded to build a strong bond based on the fraternity and frankness that their forefathers have forged together more than fifty years ago. It is these same qualities that are still guiding the two peoples today in this new and different global world.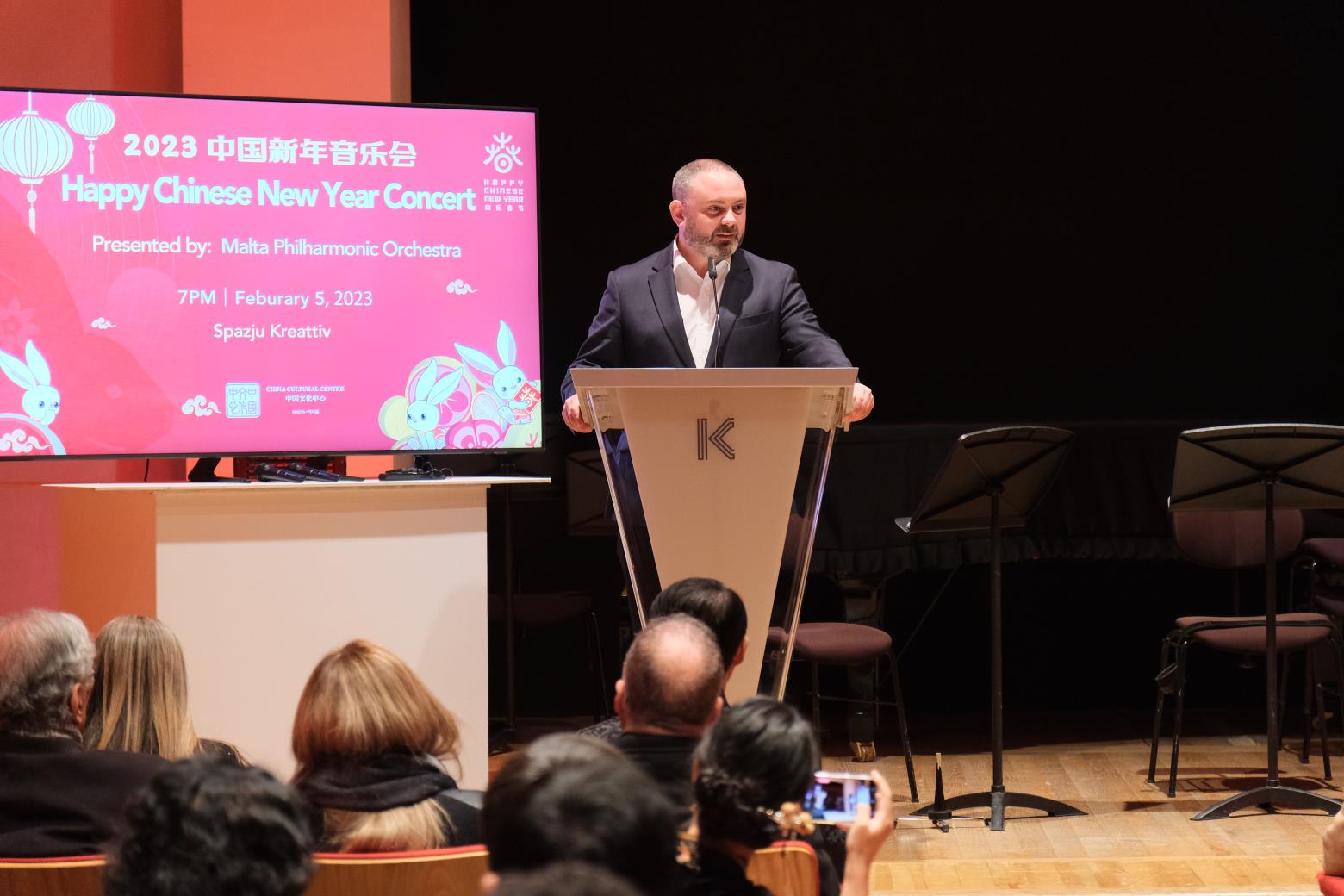 Mme. Yuan Yuan, Director of the China Cultural Centre in Malta said that when this chamber concert was marking the end of the Chinese New Year festivities, it was also celebrating new beginnings and inspiring us to look ahead to a promising and prosperous new year.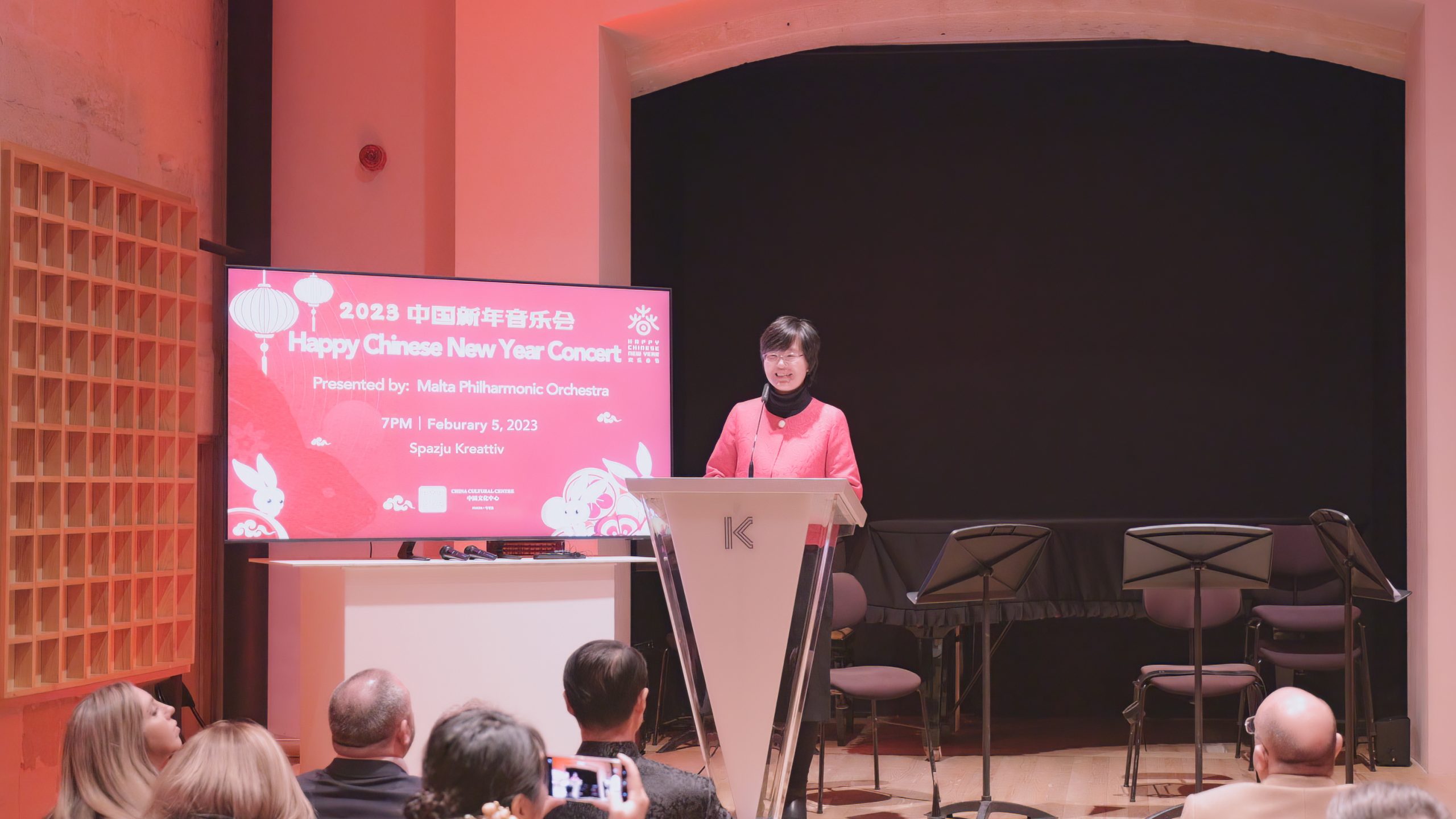 "The China Cultural Centre in Malta will remain committed in the new year to promoting high-quality cultural events that would benefit the mutual understanding and friendly ties of our two peoples."