'Tea For Harmony – Yaji Cultural Salon' launched in Beijing
May 15, 2023 - Monday
An initiative to promote Chinese tea culture around the world has been launched at an event held at Prince Kung's Palace Museum in Beijing. Called "Tea For Harmony – Yaji Cultural Salon," it was organized by China's Ministry of Culture and Tourism.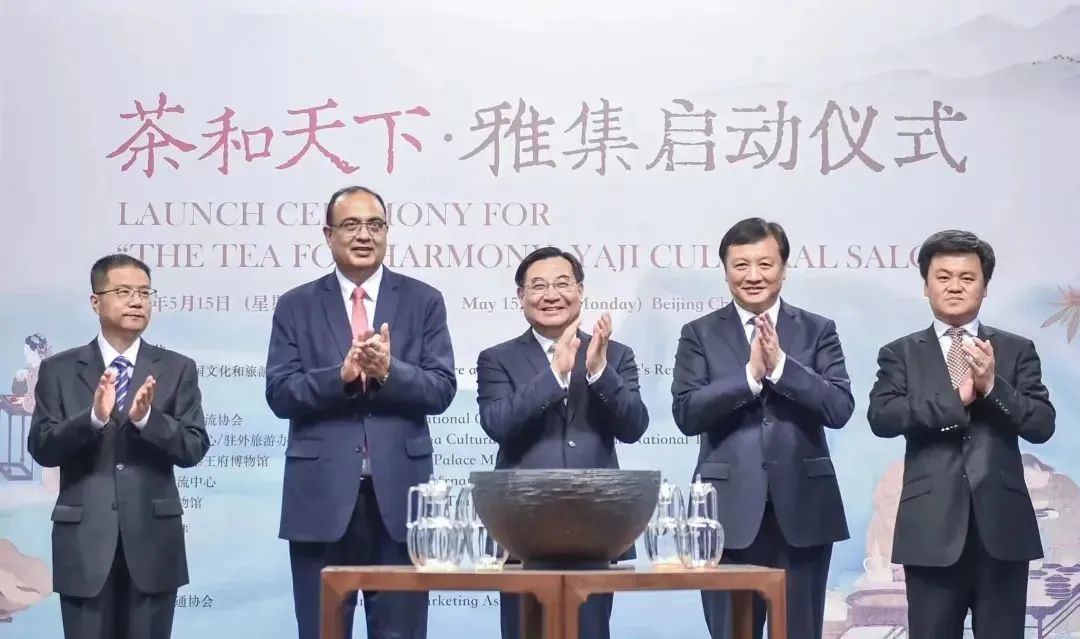 "Tea serves as a symbol of harmony between humans and nature, and a bridge between China and the world," Culture and Tourism Minister Hu Heping told the gathering. "Tea culture as a medium will strengthen the communications and exchanges between different civilizations."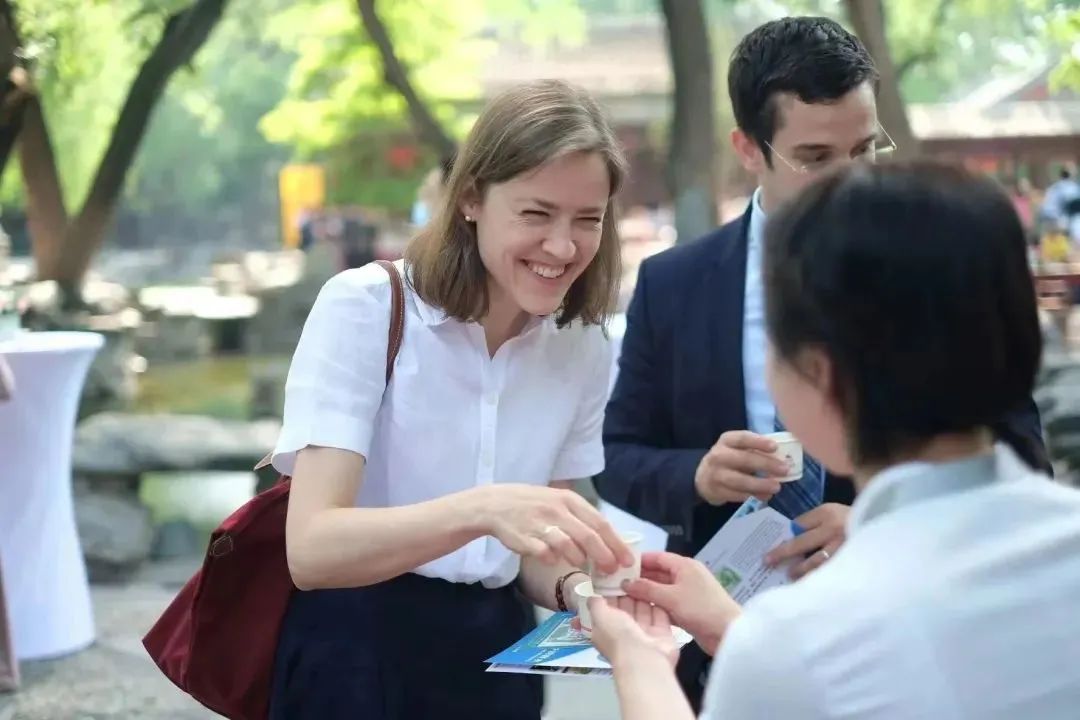 Nearly 200 Chinese and foreign guests attended the event, including dozens of diplomats and representatives of international organizations, local government, cultural associations, and enterprises.
Shahbaz Khan, UNESCO Representative to China, said the organization is going to further promote projects of tea research and the protection of traditional tea processing techniques. "The organization aims to raise public awareness of tea's importance in eradicating poverty, as well as boosting international communications," he said at the event.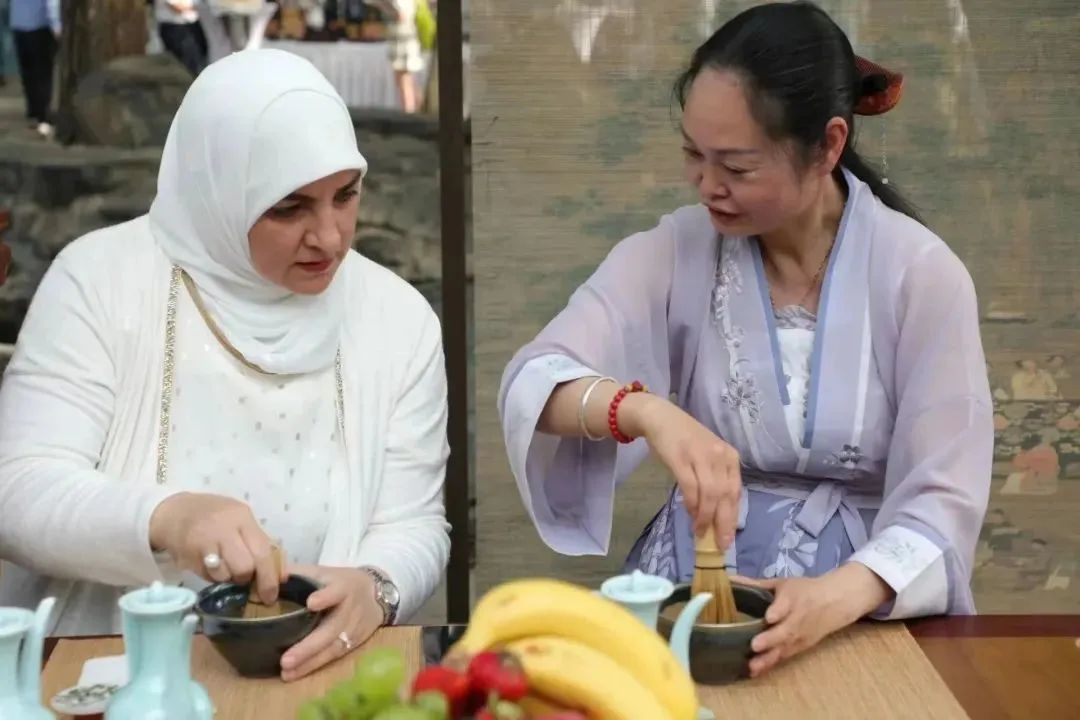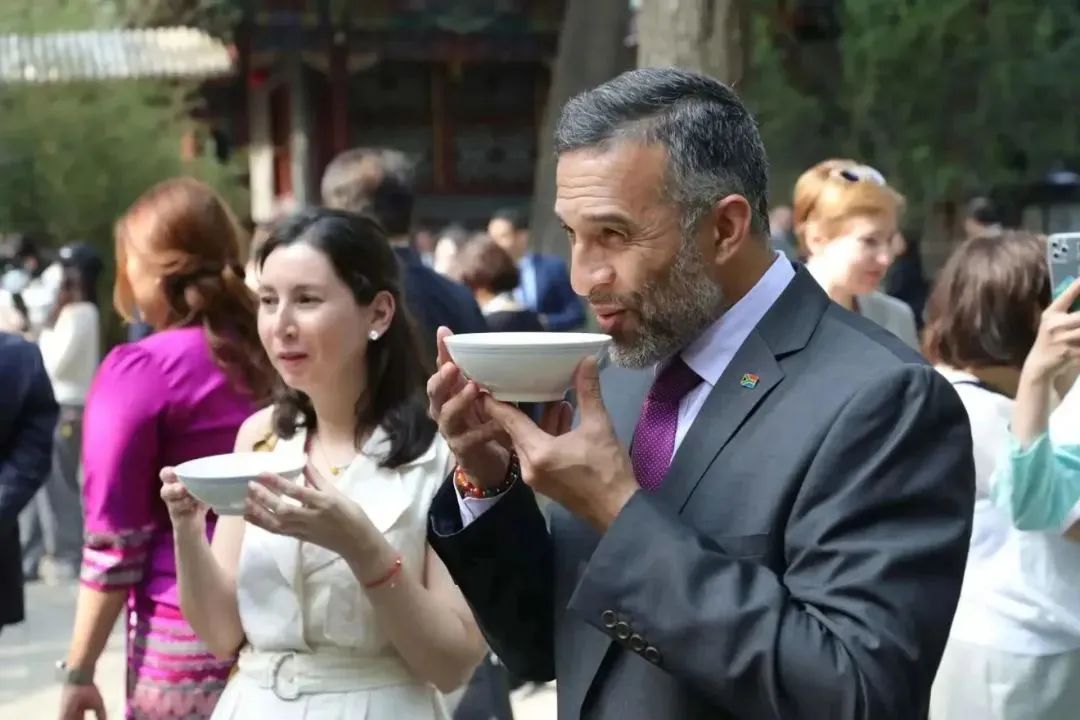 The cultural salon featured tea products from China's Guangxi and Fujian, as well as other countries such as Zimbabwe, Sri Lanka, and Turkey. Participants were invited to drink tea, while they viewed art works, admired flowers, and listened to traditional Chinese music.
In 2022, traditional Chinese tea processing techniques and associated social practices were inscribed on the UNESCO List of the Intangible Cultural Heritage of Humanity, recognizing the contribution of Chinese tea culture to the world's cultural diversity. This year, there will be 41 countries across the world hosting "Tea for Harmony – Yaji Cultural Salon" events around International Tea Day on Sunday, May 21. Participants will be able to experience Chinese tea culture through themed interactions, demonstrations, and performances.