Maltese students at 2023 China International Youth Cultural Exchange Camp Launch ——A series of performances by Chinese and Maltese students were featured during this event
July 9, 2023 - Sunday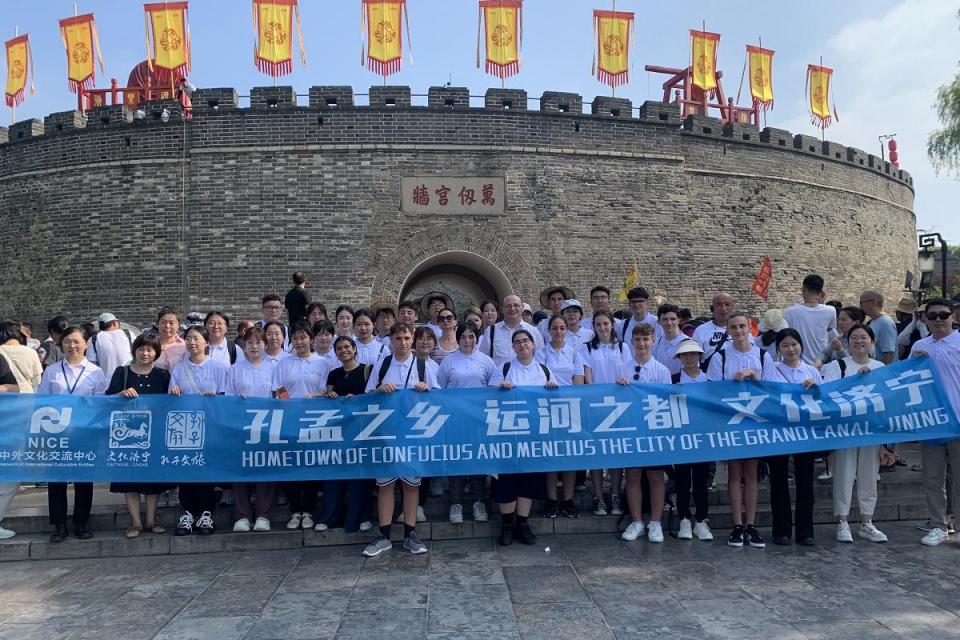 On Friday, July 7, the 2023 China International Youth Cultural Exchange Camp opened in Jining, Shandong Province to serve as a platform for Chinese and foreign youths to carry out international cultural exchanges. A series of performances by Chinese and Maltese students were featured during this event.
Teachers and students of St Margaret College Secondary School in Malta, international students from Peking University, local students from Jining College and representatives of Shandong Provincial Department of Culture and Tourism attended this event.
Wan Ting, deputy director of the Network Centre of International Cultural Exchange, Dong Bing, deputy mayor of Jining City, and Martin Azzopardi, senior science teacher and founder of the Science China Corner at St Margaret College Secondary School in Malta, addressed the event.
Wan said that both Chinese and international students could experience the profoundness of Confucianism and the charm of Chinese culture during this event. "Hope they could become promoters of mutual learning between Chinese and foreign civilizations and practitioners of friendly exchanges between peoples."
Dong introduced the measures and achievements of Jining City in actively promoting traditional culture. She said the city will strive for more platforms to enhance international youth cultural exchanges in the future.
Azzopardi talked about his experience in promoting Chinese culture through the Science China Corner over the years and encouraging more Maltese youngsters to learn Chinese culture. He was certain that this event would help his students to feel the charm of China in person.John Busuttil, Maltese Ambassador to China, sent a video of his speech for the launch ceremony. He said that people-to-people exchanges are the best way to deepen mutual understanding and will lay a solid foundation for world peace. "Teachers and students from Malta will experience a China beyond their imagination through the exchange camp activities, and I encourage you to visit this charming country again with your family and friends."
The launch ceremony was held at the Nishan Lecture Hall at the Nishan Holy Land in Nishan, the birthplace of Confucius and a holy place of worship for Confucian scholars of all ages. The event was sponsored by the China International Culture Association, co-organised by the Network Center of International Cultural Exchange, the Shandong Provincial Department of Culture and Tourism, and the Jining Municipal People's Government.