'China in Maltese Eyes' launched in Malta
October 26, 2023 - Thursday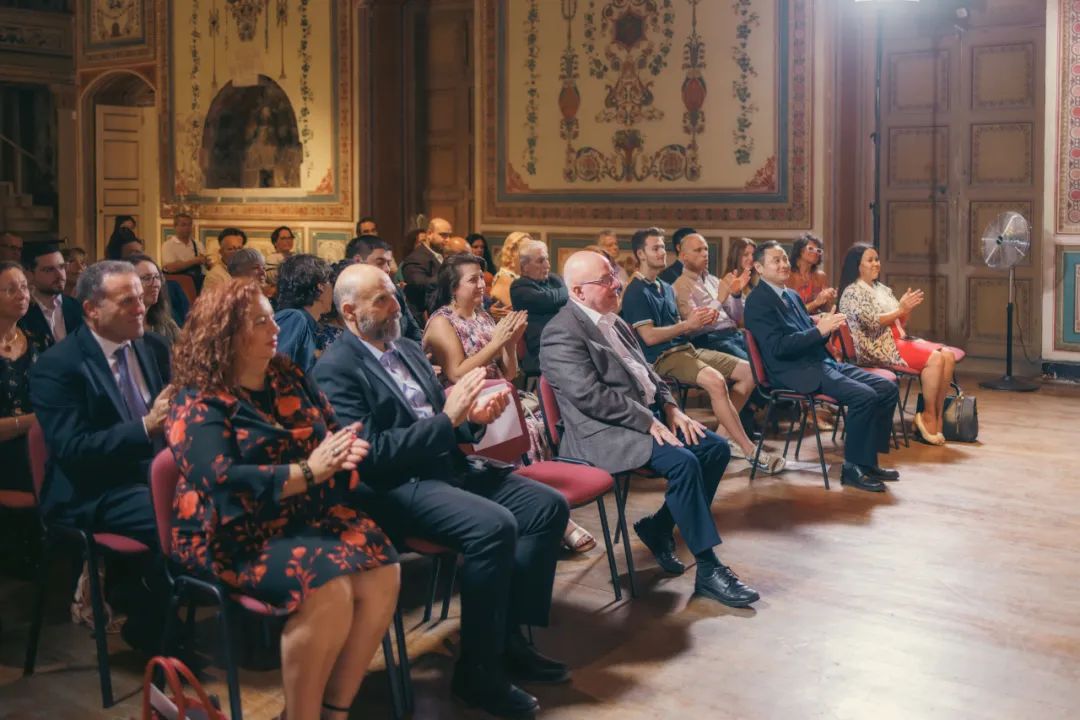 On a vibrant evening filled with cultural exchange and literary appreciation, the China Cultural Centre in Malta and Heritage Malta joined hands to host the grand book launch of "China in Maltese Eyes." The event was held on October 25, at the magnificent Heritage Malta venue – Gran Salon of Malta National Museum of Archaeology, marking a significant step in strengthening cultural ties between the two nations.
The book launch event was attended by nearly 100 guests, including Peng Yijun, chargé d'affaires of the Chinese embassy in Malta, Albert Marshall, executive chairman of Malta Arts Council, Owen Bonnici, minister for the National Heritage, the Arts and Local government, Mario Cutajar, chairman of Heritage Malta, and Yuan Yuan, director of China Cultural Centre in Malta.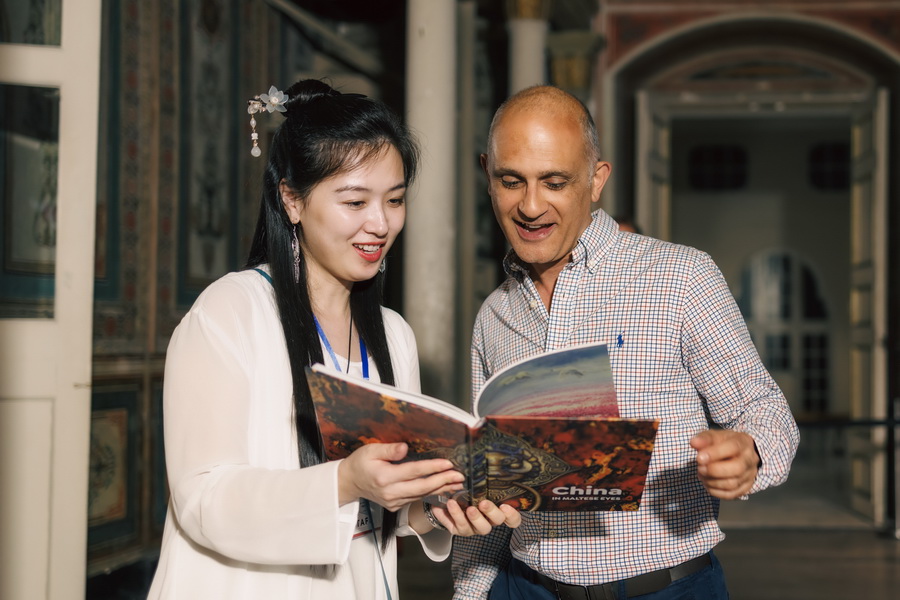 The book is a collection of unique and diverse experiences of Maltese people from all walks of life, including officials, artists, scholars, journalists, and students, who have had the privilege of exploring China first-hand. Narratives from these contributors have brought to light the remarkable cultural heritage, the breathtaking landscapes, and the profound depth of China. Through distinctive insights and perspectives, they not only highlight the shared appreciation for culture and history that unites Chinese and Maltese people but also serve as a testament to the enduring friendship and cooperation between China and Malta.
This book launch is one of the series events in celebration of the 20th anniversary of the China Cultural Centre in Malta.